Anemometer/Illuminance Meter/Thickness Gauge
Anemometer/Illuminance Meter/Thickness Gauge
INSTRUMENTS R&D
★brand
China
SHENZHEN REDDRAGON INSTRUMENTS CO.mainly produces non-destructive instruments such as coating thickness gauges and film thickness gauges, as well as environmental instruments such as wood moisture meters, illuminance meters, and anemometers.
Photometer KSJ Photoelectrical Instruments Co.,Ltd

★★brand
China
KSJ Photoelectrical Instruments Co.,Ltd was established in 1993 and is located in Quanzhou City, Fujian Province. It is committed to R&D, production and sales of various high-quality, high-precision photoelectric instruments and equipment.
fukudalaser

★★★brand
China
Established in 2004, Suzhou Fukuda Laser Precision Instrument Co.,Ltd. is one of the pioneers who have been dealing with engineering construction laser system.
Laser line meter, swinger, vertical collimator, rangefinder, line meter.
NIDEC-SHIMPO

Rally and Torque Tester
★★★★brand
Japan
NIDEC SHIMPO (ZHEJIANG) CORPORATION
Yinuo Electronics

Tension and torsion tester
★★★brand
china
The company mainly produces all kinds of torque testing instruments, push-pull force meters, torque tools, test machines, fixtures and various special test equipment.
DUOYI
Special test equipment for auto repair and auto maintenance
★★★brand
china
Established in year 1999, Duoyi Instrument has more than twenty years history in manufacturing test equipment to provide a fresh, cost effective option to worldwide market.Being a active player in market, we are now offering various products covers automotive, power, HVAC and consuming , four sectors in general, targeting to provide comprehensive solutions in automotive after market, power and HVAC maintenance, as well as household sensing.
Dadi Surveying Science & Technology

★★★brand
china
Changzhou Dadi Surveying Science & Technology Co., Ltd specialized surveying equipment company which deals in application of infrared, laser technology, develops surveying software and manufactures surveying instruments.
The main products of Dadi include:
Reflectorless Electronic Total Station
D30 Series(Distance Meter)
DE Series(electronic Theodolite)
DTM Series(Total Station)
surveying accessories
Landtek Instruments

Non-destructive testing/environmental instrumentation
★★★brand
china
Products
Gloss Meter
Whiteness Meter
Reflectance Meter (Cryptometer)
Color Meter
Coating Thickness Gauge
Wet Film Comb
Vibration Meter
Vibration Calibrator
Ultrasonic Thickness Meter
Digital Force Gauge
Pencil Hardness Tester
Shore Hardness Tester
Leeb Hardness Tester
Barcol Impressor
Foam Hardness Tester
Fruit Hardness Tester
Textile Hardness Tester
Sand Mould Surface Hardness Tester
Tension Tester
Surface Roughness Tester
Temperature Meter
Humidity Meter
Dew Point Meter
Moisture Meter
Water Activity Meter
Stroboscope
Tachometer
Elevator Speed Limiter Speedometer
Anemometer
Lux Meter
Sound Level Meter
Sound Level Calibrator
Window Tint Meter
Ultrasonic Transmitter
Ultrasonic Leakage Detector
Universal Accessories
Testo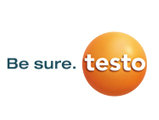 ★★★★brand
Germany
Testo SE & Co. KGaA
A world-class brand of environmental testing, flue gas analysis testing and thermal imaging equipment