Tire Repair Tools
ACCUFILL

★★★★brand
china
Located at Shanghai city, China, Accufill Technology Co., Ltd. manufactures and provides customers worldwide automatic equipments. Our products include Digital Tire Inflators( handheld type, wall-mounted type, standing type, nitrogen infalting type, ect.) Tire Pressure Gauges and other related Accessory Parts, which are widely used in garage forecourts, tire shops and gas station.
PCL

★★★★brand
United Kingdom
PCL is recognized as a global market leader; its products are widely used in manufacturing, gas stations, vehicle repair workshops, tire shops, transportation and aerospace industries.
Tech Tire Repair Solutions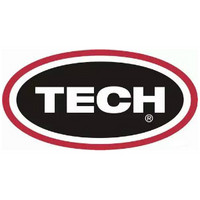 ★★★★★brand
USA
Technical Rubber Company was founded in 1939 by Charles Cornell and for over 75 years, TRC has been innovating to deliver industry-leading rubber products that move the economy. TRC is made up of a family of brands that each specialize in creating products and systems that are trusted globally by businesses, consumers, and government clients.
Repair: When rubber needs to be reliably repaired, technicians rely on repair products, bonding agents, and tools from TECH™ Tire Repair, TECH Outdoors™, Truflex/PANG™, and Pang™ Industrial.
Reuse: TRC has ownership interests in companies such as Polywood, which converts recycled milk jugs into outdoor furniture.
Recycle: Rubber recycling reduces our industries' impact on the environment. Also, TRC customers rely on recycling systems and molded products from Salvadori.
Repurpose: Adapting or altering rubber to find new uses that create value for our customers.