Brand introduction of tools and measuring tools_Power Meter
Uni-Trend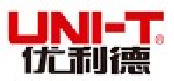 Electric power detection / environmental instrument
★★★★brand
China
Uni-Trend Group Co., Ltd. is one of the largest Instrument Companies in Asia. In China's test instrument market, the group has more than one third of the market share, and has been ranked first for five consecutive years. The product series include digital multimeter, automobile detection instrument, electric power tester, environmental protection thermal and analysis instrument, safety inspection instrument, General tester, metering calibration instrument and digital storage oscilloscope.
SMART SENSOR
Electric power detection / environmental instrument
★★★brand
China
SMART SENSOR Instrument Co., Ltd. was founded in 2001. It is an enterprise which mainly produces, develops and manufactures infrared thermometer / hygrometer series instrument electronics.
VICTOR

★★★brand
China
Double King Industrial Holdings Co.,limited specializes in selling instruments and meters under the brand of VICTOR.YITENSEN.  "VICTOR" and "YITENSEN" products have won a good reputation since our first promotion in the 1980s. Our products include analog and digital multimeters, clamp-meters, calibrators , megohmmeters, thermometers, tachometers, vibrometers,  lux meters, function generators, frequency counters, oscilloscopes and other electronic testing and measuring equipment.
CEM

★★★brand
China
With high reputation around the world, VICTOR factory is in Xi'an Jinghe Industrial Park.  We have longly been emphasized on talents and technology development. Good working enviroments provides huge motivator for enterprise advancement. To better satisfy customers needs, we devoted ourselves to improve product and service quality.
Sanwa

Electric Instrument
★★★★brand
Japan
Measurements only become meaningful when there is confidence in the accuracy and the quality of the instruments being used.
Sanwa has developed countless measuring instruments since its founding in 1941 and, in doing so, has delivered countless solutions to customer needs.
HIOKI

Electric power measuring instrument
★★★★brand
Japan
HIOKI electrical measuring instruments comprise four product groups: automatic test equipment, data recording equipment, electronic measuring instruments, and field measuring instruments. Collectively, these products are used in an extensive range of industries and fields, from research and development to facility and equipment maintenance and service.
KYORITSU

Power detection instrument
★★★★brand
Japan
Founded in 1940, KYORITSU is a company which focuses on the research and development of electric power and electrical testing instruments. Its products include multimeter, multi-functional tester, leakage switch tester, leakage recorder, phase sequence meter and other products, which can be widely used in electric power, telecommunications, meteorology, metallurgy, electromechanical, railway, petroleum / chemical industry, construction, electrical, automobile and other industries.
Faith
Power electronics test equipment manufacturer
★★★★brand
CHINA
Full series of programmable DC power supply with large, medium and small power;
All series of programmable electronic load with high, medium and low power;
Various forms of multi-channel programmable electronic load series;
Two way power supply and feedback electronic load series;
Super capacitor and power battery test system;
Test systems related to various automotive electronics and electric vehicles;
FLUKE

★★★★★brand
USA
Power detection instrument / thermal imager
Since its founding in 1948, Fluke has helped define and grow a unique technology market, providing testing and troubleshooting capabilities that have grown to mission critical status in manufacturing and service industries. Every new manufacturing plant, office, hospital, or facility built today represents another potential customer for Fluke products.